Mapillar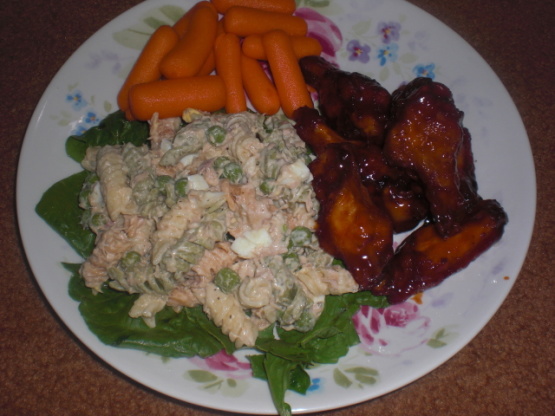 This is the ANSWER for me on a hot summer day. I could eat the whole bowl. Usually serve on lettuce with a tall glass of lemonade.

My girlfriends and I got together for lunch and I served this. We all loved it. Very simple but so yummy and great on a warm afternoon. I served this with fresh fruit, and steamed broccoli. A wonderful lite and tasty lunch. Thanks for a great recipe.
Cook macaroni according to package directions, drain in colander and rinse with cold water.
In a large bowl, place the macaroni and peas.
Add the eggs and tuna; mix well.
Mix together mayo, salt, and pepper.
Add to tuna mixture a little at a time; mix well.
Cover and refrigerate for at least 1 hour or overnight.