Cold Ham Salad Sandwich Spread (Or Appetizer)
Az B8990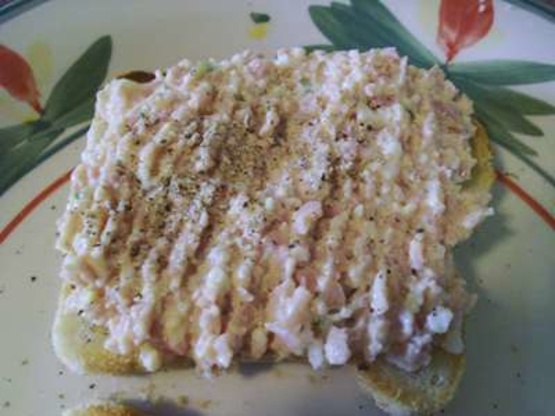 This recipe goes back over 30 years, it's wonderful served as appetizers on crackers or toasted party pumpernickle bread and of course it's also great in a sandwich! --- you may adjust all ingredients to taste, plan ahead this needs to chill for a couple of hours or overnight before using

I have been enjoying this for almost 60 years! We love it. For a nice change use this as a filling for hard cooked eggs. Just save the peeled white, add the yolks to the ham, then pile the ham salad in to the eggs white halves. Nice on an appetizer tray or as a snack. Keep up the good work Kittencal !
In a medium bowl combine the first 6 ingredients together.
In a small bowl mix together the mayonnaise and yellow mustard until well combined; add to the mixture in the ham mixture; mix to combine.
Season with black pepper to taste.
Cover and chill a minimum of 2 or more hours before using.