Liesma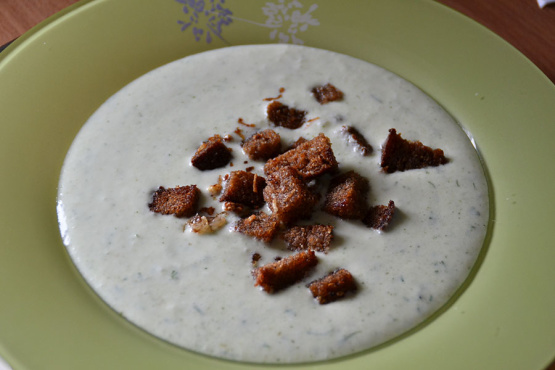 I made this recipe with plain soy yogurt instead of sour cream and vegetable broth in the place of the chicken broth (vegetarian style) it was very very delicious!!!!!!!!!!
Cut cucumbers into large chunks; place in a blender with remaining ingredients.
Puree; pour into bowl.
Cover and refrigerate for at least 8 hours.