Parsley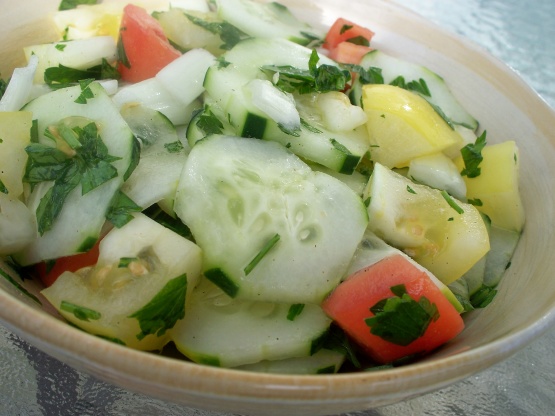 A long time staple in our family, I remember my mother making this often during the hottest days in Texas typically the month of August. I recently, however, served this along with some chili and cornbread and it was a nice compliment.
Mix sugar, water, white pepper and salt in medium saucepan.
Heat mixture over medium-high heat to boiling and boil until sugar is dissolved. Remove from heat and allow to cool. Stir in vinegar.
Pour mixture over vegetables, cover and refrigerate for several hours before serving.