MrsE1107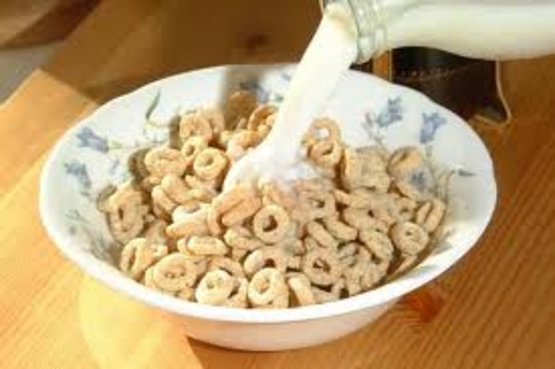 I am sharing this classic recipe for those who have got caught up in the "hot breakfast" fad or those who need a change from the fast food drive through lines. This recipe is so easy, even a 6 year old can make it. *You may substitute bagged cereal for boxed cereal

We serve various versions of this n our house daily & before bedtime. I have growing teens with insatiable appetites. What type of milk is best to use? Can a sprinkle of sugar be added before serving? What about topping with fresh fruits? More serving suggested need. Thanks for posting.
1⁄2-1 cup cereal
1⁄2-1 cup milk
Place the dish you choose on a flat stable surface.
Select the flavor of cereal of your liking.
Pour cereal into the dish until you reach your desired serving.
Next pour milk over the cereal until it is about 3/4 from the top.
Mix the cereal slightly with a spoon.
Use the same spoon to eat the cereal.
Enjoy your delicious, quick breakfast.