Prep 20 mins
Cook 20 mins

There's not an Irish bone in my body, but I love colcannon. I'm, also, not a kale kind of gal so I prefer colcannon with cabbage. Your kids will surprisingly love this.
Directions
Quarter potatoes. Add to a stockpot and cover with cold water. Add 1 tablespoon kosher salt. Bring to a boil and cook until tender, about 20 minutes.
Cook bacon in skillet, drain, reserve drippings and crumble bacon, set bacon aside.
In drippings saute cabbage and onion until soft and translucent, about 10 minutes.
Mash potatoes with milk and butter, stir in bacon, cabbage, onions.
Salt and pepper to taste.
Place in a serving bowl and sprinkle with parsley.
Reviews
Most Helpful
Eats like the richest of mashed potatoes, but includes lots of vegetables and, of course, bacon. This was a giant project (along with Brown Sugar and Mustard Glazed Corned Beef) and it produced a delicious plate of comfort food with a definite Scots-Irish accent. We all loved it! Made for ZWT8.

Yep! This is a winner. I loveddddddd the cabbage sauteed in the bacon fat. That, combined with mashed potatoes and bacon. Heaven on a plate. I didn't put much of the cabbage into the mashed potatoes because my kids dislike that particular ingredient (they don't know that they're missing!). So I had leftover braised cabbage for the next day. Yum! Made for ZWT8 Great Britain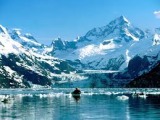 What a great combination of the two things I love - cabbage and mashed potatoes! This is a great comfort food and I now realize why it is such a popular dish! DH loved it; although, I had to fight him off the bacon before I could crumble it up. Will definitely make this dish again! Made for ZWT-8-Great Britain/Ireland.