Prep 15 mins
Cook 30 mins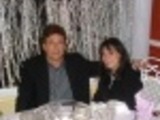 Growing up in an Irish household, this is how we liked to eat our mashed potatoes. This is true comfort food to me!
Directions
Boil the potaotes, drain and mash them with the cream and 4 T. of butter.
Meanwhile, while potatoes are boiling, saute the shredded cabbage in 3 T. of butter until soft. Add scallions and cook for 2 more minutes.
Combine the cabbage mixture with the potatoes and season to taste.
Reviews
Most Helpful
A very nice way to eat mashed potatoes and cabbage! A good recipe for St. Pattie's Day.

We all loved this! The cabbage added extra texture and some flavor to mashed potatoes. I used leftovers the next day to top Rachel Ray's 30 minute Shepherds Pie. Great combo!
Yum! I've made this twice. The first time I made it for St. Patrick's Day, and I followed the recipe as directed. It was delicious. The second time, I made it healthier(because I want to make this more frequently): I cooked the cabbage in olive oil with just a bit of butter added. I also used less butter, and replaced the cream with 2% milk(I just poured a little in), in the mashed potatoes. My sister and I are vegetarians, but my son is not. We all enjoy this!