Parsley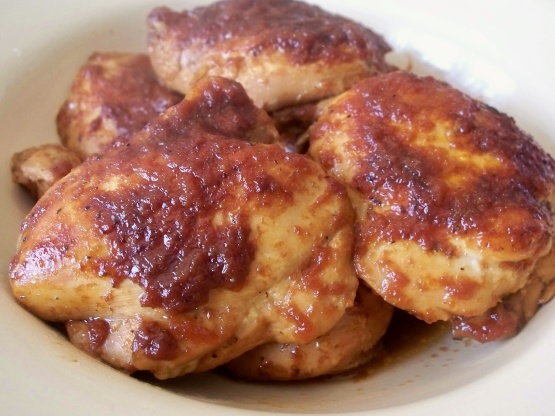 One of the best chicken recipes I have ever tasted. Really easy and quick to make!!

I love this - 3 ingredients other than the chicken. Is great for drop in company, and both my kids LOVE it. Thanks for posting!
Place chicken in 9 x 13-inch casserole dish.
Sprinkle with salt and pepper.
Mix ketchup, cola, and Worcestershire sauce; pour over chicken.
Cover and bake at 350 degrees Fahrenheit for 50 minutes.