Mercy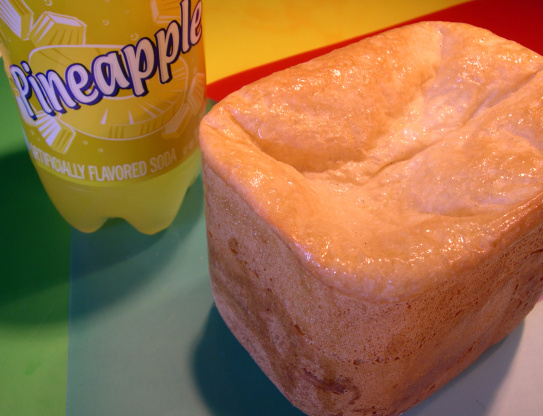 This is a easy, unique bread which picks up the flavor of whatever soft drink you use. You can use diet or reg; flavors...cherry, strawberry,orange, gingerale, etc.

It is amazing that such a simple recipe and it works perfectly :) I used Fanta's grape :) But taste wise is just a little blend.
Place ingredients into machine according to order listed above.
Use light-med setting.