Coffee Walnut Chocolate Chip Muffins
Swirling F.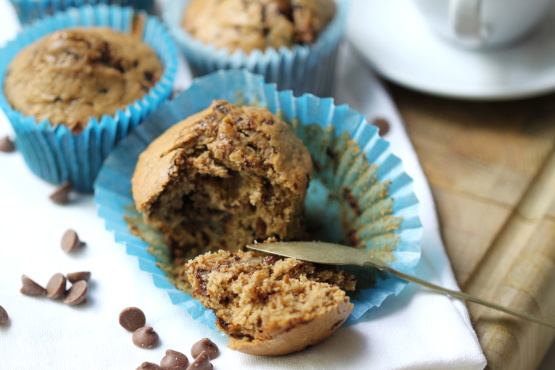 Have not tried these. I am posting here for safe keeping.
Amazing recipe... i am not a coffee person.. but this has a good mix of flavours...
i did add 2 tbsp of butter and 2 1/4 tbsp coffee
Heat oven to 350°F Line twelve muffin cups with paper muffin cup liners.
Beat butter, sugar, brown sugar, coffee and vanilla in large bowl until creamy. Stir together flour, baking powder and salt. Beat together eggs and milk; add alternately with flour mixture to butter mixture, stirring just to combine. Stir in walnuts and chocolate chips. Fill muffin cups 1/2 full with batter.
Bake 20 to 25 minutes. Cool 5 minutes; remove from pans to wire rack. Cool completely.