Boomette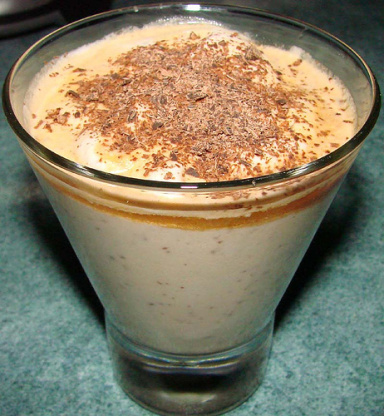 Easy to make and no cooking involved. Cooking time indicated is standing and chilling time. Kaluha can also be used in place of rum or brandy.
In small bowl, mix together raisins, rum, sugar and 4 tablespoons of the coffee. Stir well and leave to sit for 1 hour.
Lightly beat ricotta to soften. Gradually beat in raisin mixture.
Whip the cream into soft peaks and fold into the ricotta with half of the chocolate.
Spoon into four glasses or serving dishes, drizzle over the remaining coffee and sprinkle with remaining chocolate.
Chill at least one hour and up to 4 hours. Dust lightly with icing sugar before serving.