Doesn't get much better than this...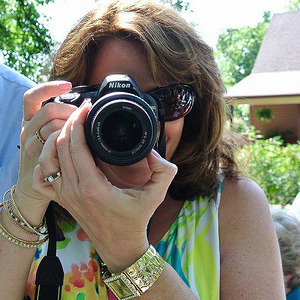 This decadent treat is well worth the calories!!! I wasn't able to get Starbuck's ice cream so I used Haagan-Dazs instead. I used about 1 cup (half of the pint) of ice cream since I wasn't exactly sure how much 4 scoops would be. I felt the shake was just right with this amount. Not too thick and not too thin. I used brewed double strength coffee and I did not add sugar. It was fantastic! Fortunately, I made it one afternoon when I was home alone so I didn't have to share either!!! ;) Bliss, you were right, it doesn't get much better than this! Thanks for sharing!
2

ounces strong coffee, chilled

4

ounces cold milk

4

scoops starbucks italian roast coffee ice cream
To make double strength coffee, measure 1 2/3 cups of Starbucks coarsely ground coffee into a 12-cup coffee press.
Add water that has just come to a boil.
Allow to brew 4 minutes, then push plunger down.
Pour into an ice-filled pitcher.
Combine coffee, milk and ice cream in a blender and blend until smooth.
Makes 1 serving.
(Rachael Ray and Paula Deen both add sugar to their shakes, and I've started adding at least one packet of Splenda to mine. Just makes them so much better).