Coffee Lover's Shake (Light)
Pixie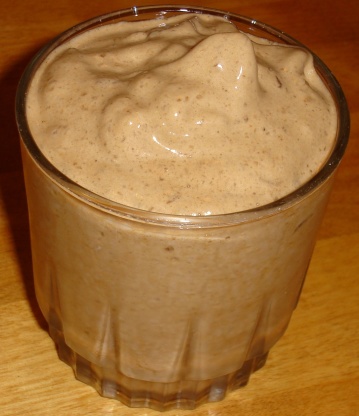 Coffee Milkshake Just put this together the other night. Great dessert and HEALTHY :) I haven't tried it with the banana, but I thought that sounded good too.

Top Review by Pixie
This was really good, very coffee flavoured, thick and cold -- nice on a hot day. Not too hard on the calories or fat either! I used skim milk instead of soy (didn't have any) and skipped the banana. It really made a lot, next time I'd probably cut it in half if it's just for me. Thanks for posting.
freeze coffee in ice cube tray.
mix frozen coffee and remaining ingredients.
(I added a tiny bit of water to make a bigger serving).
enjoy.