MA HIKER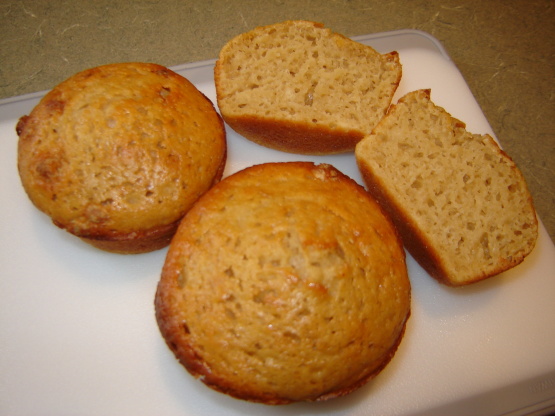 This is the basic recipe. Feel free to add a 1/2 cup of chocolate chips, chopped nuts, chopped dried cherries or anything else you feel would go well with coffee. As of March 5 '07 I have reworked the ingredient amounts

delicious flavor, but I await a possible conversion update on the recipe because the conversion I figured (using Joy of Cooking - came to 1 7/8 cups sugar and 1 1/2 cups flour) made a too liquidy batter - so I added another half a cup of flour (which I had to whisk in quickly because it was very lumpy). The texture was a little off but the flavor was very nice.
Preheat oven 400F, and butter muffin pan.
Put the coffee, sugar, eggs and yogurt into a bowl and mix well.
Add the flour and baking powder until just combined.
Spoon into tins and bake for 15-20 minutes.