Coffee Lovers Coffee Cake
Cabnolen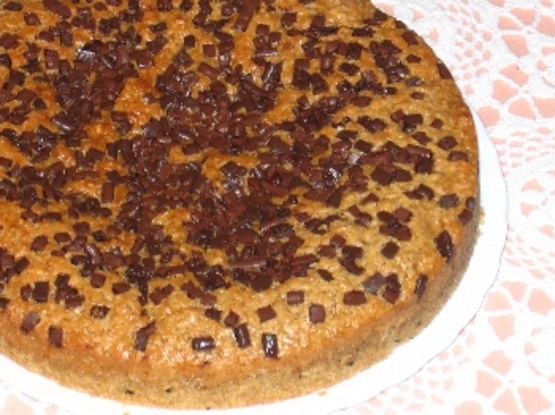 This delicious cake has a wonderful buttery-tasting crumb bottom... perfect with coffee or tea.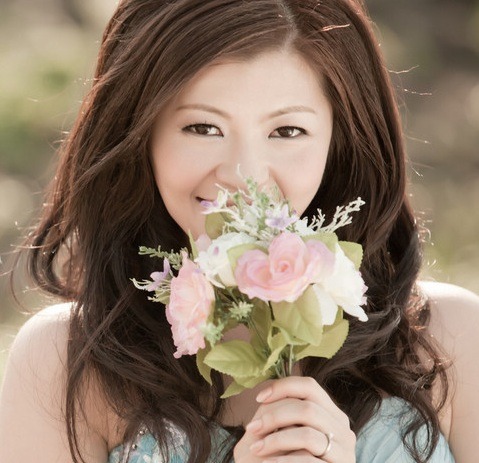 It wasn't the best cake I've ever tasted, the baking soda tasted quite strong. I was quite surprised it turned out actually, since I've never baked a cake where I had to split the dry ingredients in half and layer them as the base. The base was actually a little crunchy. Cold butter was hard for me to cut in, so I semi-melted them so they were sort of soft. It's quite dense, and I didn't sprinkle the nuts, just the chocolate chips on top. As shown in the pictures, I used a round tin instead, it seems it serves 14..! Not too bad nonetheless, but am still in search for that coffee cake :)
Set oven to 350°.
Grease a 9-inch square baking dish.
In a large bowl, combine the flour, coffee granules, brown sugar, cinnamon and salt; mix well with a spoon to combine.
With a pastry blender/knife cut in the COLD butter until crumbly and well blended.
Press half of the mixture into a prepared baking pan; set aside.
In a medium bowl whisk together the sour cream and baking soda; add in the egg, and whisk until combined.
Add sour cream/egg mixture to the remaining crumb mixture, stiring gently JUST until combined.
Pour over the crumb crust in the pan.
In a small bowl, combine the nuts and chocolate chips.
Sprinkle over the top of cake.
Bake for 30-35 minutes or until done.