This recipe is one that my mom made while I was growing up and was one of my favorites. It comes from a little recipe booklet titled "Fun with Coffee" from the 1950's. I love coffee and these are basically coffee flavored crumb cakes.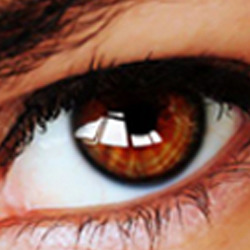 Made for Fall PAC 2008 - Tasty, tender muffins with only a slight coffee flavor - the cinnamon in the crumb topping made the house smell so good while they baked! Although the recipe says it makes 12 muffins, I got 18 regular sized muffins filled 2/3 full, and they baked in 25 minutes. NOTE: I assumed the recipe should read 1/2 cup vegetable shortening and that is what I used!
Preheat oven to 375°F.
Mix flour, baking powder, salt and brown sugar in large bowl.
Cut in shortening and butter to form crumbs.
Reserve 1 cup of this mixture for topping.
Combine coffee, evaporated milk and baking soda.
Add to remaining flour mixture and mix well.
Add beaten eggs.
Spoon into well greased or paper lined muffin cups filling half to 2/3 full.
Add cinnamon to topping mixture and sprinkle over batter in pan.
Bake 20-25 minutes or until tests done.