Pneuma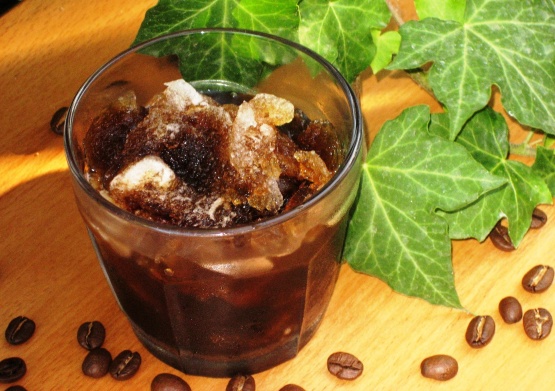 I should call this lazy granita as the use of the food processor makes this simple and less labor intensive than the typical process of watching the freezing ice and regularly breaking it up. This is a delightful summer treat that satisifies the need for an evening sweet. Cooking time is freezing time.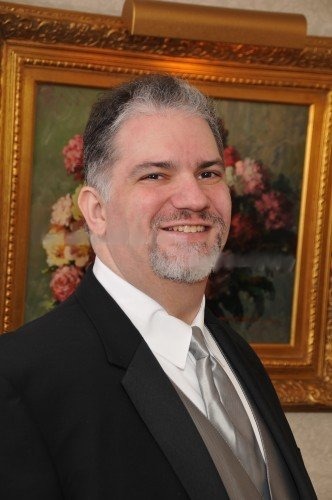 Instead of adding milk to the granita, try topping this with a dollop of lightly sweetened whipped cream! Works equally well with an aspartame-based sweetener, or add 1/4 c sugar to the hot coffee and stir til dissolved.
1 3⁄4 cups strong coffee, at room temperature
3⁄8 ounce Splenda sugar substitute, add more to taste (6 packages)

Optional addins (choose one if desired)

1

tablespoon rum (optional)

1

tablespoon brandy (optional)
1⁄4 teaspoon rum extract (optional)

1

tablespoon flavored sugar-free syrup (optional)
Add splenda and any desired flavorings into coffee. Pour into ice cube trays until mostly frozen - about 60 to 90 minutes. There may be a little liquid at the bottom of the cubes. That's fine.
Put ice cubes in food processor and pulse until you have slush with no visible chunks.
Place slush in a covered bowl back in the freezer for 30 minutes or until ready to serve.
If you are freezing 30-90 minutes, remove bowl from freezer and scrape the slushy ice into serving cups.
If you are freezing much longer, you may want to return the granita to the food processor for a quick whirl before serving.