Marlene.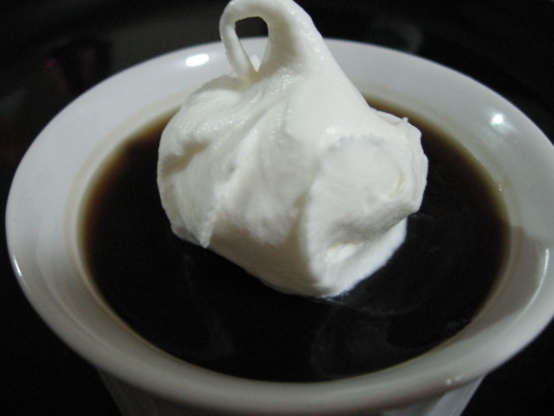 This recipe came to me from a Japanese lady and I just had to share it.

This was such a cool idea I just had to try it. It set up nicely, but I think it needed more sugar and it just didn't click with my taste buds. But thanks for sharing such a unique idea.
Mix gelatin powder and 4 tbsp of water in a small cup.
Mix coffee, sugar, and the gelatin in a pan and stir well over low heat.
Strain the mixture and pour into small cups.
Put the cups in the fridge.
Put some whipped cream on top of the jello before serving.