Rita1652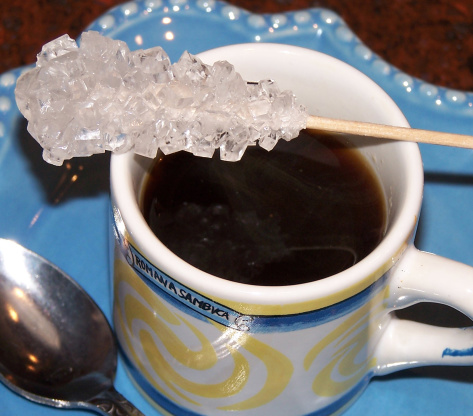 For a very impressive display, put the brandy mixture into the cups, then burn off and add coffee. Great as an after dinner drink. Since the alcohol burns off, even the driver can drink it.

Made for Comfort Cafe 2009 This is really good stuff. Reduced to 2 cups for myself as I am the coffee drinker in the house. I did not have whole cloves but added in ground. I also left out the brandy as I made this for a morning drink. WIll have to serve this for company and add the brandy in next time. Thank you.
Heat orange and lemon rinds, spices, sugar and brandy, muddling with the bottom of a ladle.
When hot, light the brandy, burn off and add the coffee.
Serve in demitasse cups.