katew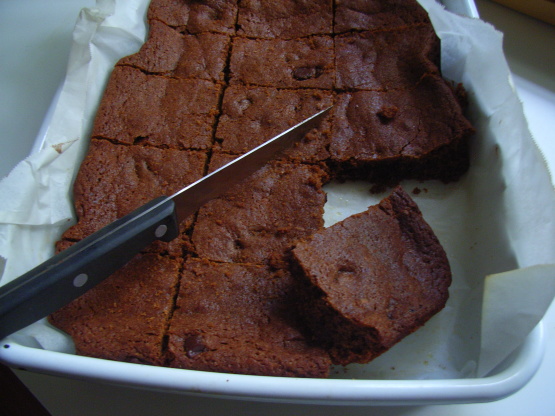 This recipe came from one those leaftlets that flour companies (Gold Medal, I think), used to hand out. Since my copy is well-worn with the notation "excellent and "easy", I thought I would add it here.
Preheat oven to 350*. Blend all ingredients (except almonds & chocolate chips) thoroughly. Stir in the almonds and chocolate chips.
Spread batter evenly in an ungreased 15" x 10" x 1",jelly roll pan.
Bake 18-25 minutes, or until lightly browned and crisp. Cut into 2" x 1" bars while still warm.