Jubes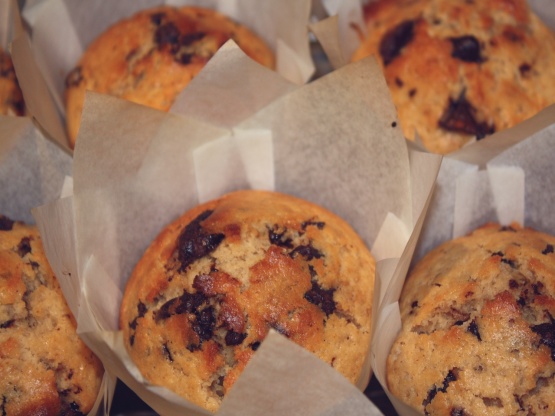 Photo may be seen here in the Savor gallery: www.annacia.com. I just knew that these were going to be heaven as soon as I read the recipe. Aside from using Splenda for the sugar I made as written (with bittersweet mini chips). The coffee was just the right amount right and they baked beautifully with a great texture. Moist and very flavorful, this recipe is a keeper!
Melt butter and allow to cool slightly.
Mix flour, sugar, baking powder, coffee, salt and cinnamon in large bowl.
Mix egg, milk, butter and vanilla in separate bowl.
Make a well in centre of dry ingredients and add wet mixture.
Stir to just combine and fold through the choc chips.
Spoon into greased muffin tins.
Bake at 190 degrees centigrade for 15-20 minutes.