Redsie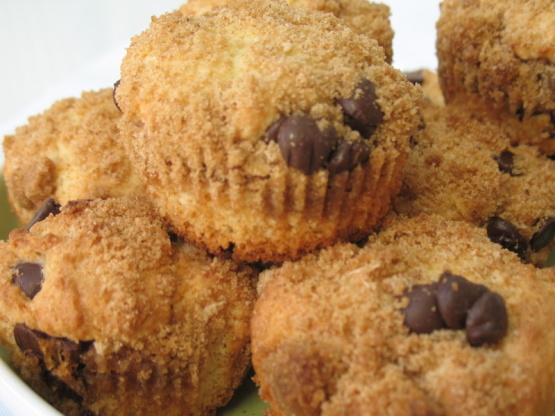 This is a family favorite, the taste of cinnamon and sugar always perks you up. These are heavenly muffins. Edited to change number of servings to 12
MIX the first 5 ingredients: brown sugar, nuts, flour, butter, cinnamon.
COMBINE 1-1/2 cups flour, sugar, baking powder, salt. CUT in shortening. MIX milk, egg and ADD to flour. STIR 'til moistened.
SPOON into paper muffin tin liners: 1 tablespoon first; sprinkle with brown sugar mixture; fill rest of way (to about 2/3) with batter. TOP with brown sugar mixture. BAKE at 375°F for 25 minutes.