Coffee Barbecue Sauce from Texas Highways
twissis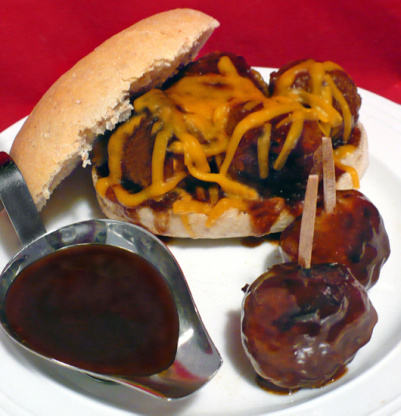 I like this sauce because it's not overly sweet or thick and ketchupy. I like a sauce that lets the flavor of the meat come through. I always serve on the side in case I have guests that do not wish to have sauce on their meat. Makes a pretty good mop if your meat is drying out before the center is done. I prefer it on beef rather than pork personally. Rumor has it that it cures hangovers if you drink it straight, I am not that brave, lol.

Made for the Mar Photo Challenge (using coffee), I fell in love w/the name of this recipe due to my Dallas roots. Not overly sweet, thick or ketchupy describes this sauce perfectly. The accent is very much on the smoky flavor of the worcestershire sauce. It seemed almost bitter at 1st, but mellowed w/simmering & even moreso when allowed to sit for flavors to blend (which I recommend). I used it on finger-food meatball appys + mini-meatball subs w/cheese & both were enjoyed. Thx for sharing your recipe w/us.
Combine ingredients.
Simmer mixture 30 minutes over low heat, stirring occasionally.