Boeair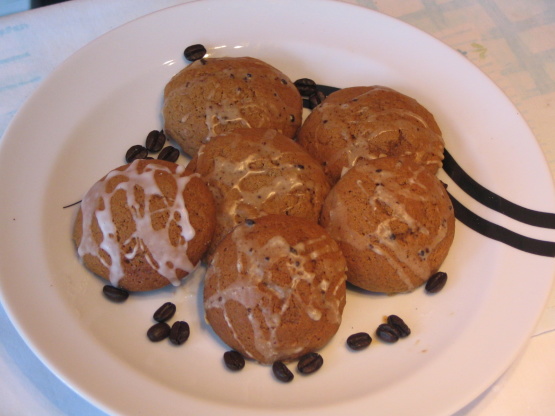 I got this recipe in Home Economics class in Jr. High. I shudder to think how long ago that was. Do not make these too large as the cookies will fall apart. This is good for a cookie press. Chill time is not included.
Mix thoroughly soft shortening, sugar and eggs. Stir in cold (room temp) coffee.
Sift together and stir in flour, soda, salt, nutmeg and cinnamon.
Chill several hours, overnight is best.
Next day, drop by small rounded spoonfuls 2 inches apart onto a lightly greased baking sheet.
Bake at 400°F until just set, about 6 minutes. Test with finger. No imprint should remain.
Do not over bake.