A coffee lovers dream. Prep time doesn't include chill time.
Directions
Sprinkle gelatin over 1/2 cup cold water in small saucepan; let stand one minute.
Cook gelatin mixture over low heat for 2 minutes, stirring until gelatin dissolves.
Stir in sugar, 1 1/2 cups water and coffee granules until dissolved.
Pour into 1 quart bowl; chill 4 hours until firm.
Once coffee mixture is set, beat whipping cream at medium speed with electric mixer until foamy.
Gradually add 2 tablespoons sugar and coffee liqueur, beating until soft peaks form.
Pull fork through set gelatin mixture, breaking into small pieces.
Spoon 1/2 cup gelatin each into 4 parfait glasses.
Top evenly with half of whipped cream mixture, repeating with second layer.
Garnish with grated chocolate.
Reviews
Most Helpful
This recipe made it into our Book #242923! 05/26/09 - What a unique way to enjoy coffee! I made this using French vanilla coffee granuals and served it with chocolate sprinkles over top. Buddha said his mouth at first was going 'yes', 'no', 'yes', 'no' but midway through it was all yes, and he wanted more, that is is a *wild* dessert! Thanks for sharing this very unique recipe that is very easy to make!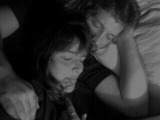 OH MY this is so delicious. My absolute fave dessert is Jello and whipped cream. This recipe takes that to a whole new level. It is light and not overly sweet. Finishes off a meal with perfection. This is a major keeper and going in my Divine Cookbook of 2009. Made for Everyday is a Holiday Tag

I love it! Cafe el grande! It's coffee creamy gelatinous and having it cold makes it much better! Muchas gracias, gailanng! It's a keeper! Made for ZWT5.