Annacia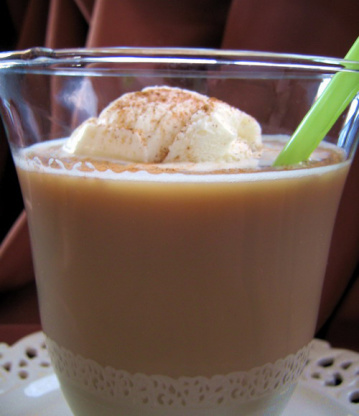 From "Mr. Boston All-New Official Bartender's and Party Guide". Great book!

Very yummy! I accidentally put in to much almond extract tho. But it's still very good! Thanks!
Dissolve coffee in water in a pitcher.
Add milk, brown sugar, and almond extract.
Stir well and pour over ice cubes into parfait glasses.
Top each glass with a scoop of ice cream.