Cod with Warm Avocado Salsa
Prep 30 mins
Cook 10 mins

Easy recipe, if you don't like chervil use parsley instead. Note that this one serving, use your own judgement for the salsa if you make more servings.Depending on the sweetness of the tomatoes I sometimes add a bit of sugar to the salsa. You can also use catfish or haddock.
Directions
Sprinkle salt and pepper on the cod.
Heat the oil in a medium frying pan.
Pan-fry the cod for 5-6 minutes or until just cooked through.
Add the white wine vinegar and lime juice.
Cook for a further 30 seconds.
Remove the fish and place on a serving plate, keep warm.
Stir the tomatoes, avocado and chervil into the pan until warmed through.
Do a taste check, add more lime juice if needed.
Place the warmed salsa on the fish and serve.
Most Helpful
Delicious, attractive, easy to put together, what more could you ask for! Made this last night for my boss and her DH and was well pleased with the results. I used chopped flat leaf parsley instead of the chervil as I didn't have any. Other than that I did everything exactly as stated in the recipe, except doubled all the ingredients as there were two people eating. I did sneak a small taste and was delighted! I will be making this soon at home! Thanks!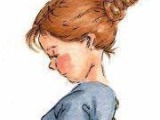 Delicious cod dish--the flaking of the cod goes so well with the warm salsa. I preferred a bit more lime, a bit less vinegar and used some fresh tarragon (thought I had chervil--wrong!)and enjoyed this immensely. Thanks, Pets!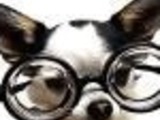 This is an attractive and easy dish to prepare. I doubled the recipe for DH and I. Served this on top a bed of lime zested coucous with a side of steamed broccoli.