Prep 15 mins
Cook 20 mins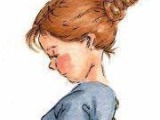 These delectable little babies are easy to put together using a food processor. They are delicious served with a horseradish tartar sauce (posted seperately) and salad.
Directions
Heat oven to 200*F. Heat 1 TBS olive oil in a skillet over medium heat. Add onion, 1/2 tsp salt, and 1/8 tsp pepper. Cook until the onions are translucent, about 5 minutes. Set aside.
Cut fish into large chunks; pulse in a food processor to coarsely chop. Transfer to a medium bowl. Add onion, tarragon, egg and Tabasco, combining well. Add remaining salt and pepper. Form 8 3-inch patties; dredge them in bread crumbs, shaking off excess.
Heat 1 TBS oil in a large skillet, over medium low heat. Cook 4 patties until browned, about 4 to 5 minutes on each side. Remove to a baking sheet, cover with aluminium foil, and keep warm in oven while you cook the other 4. Wipe out skillet, return to heat and add remaining oil. Cook remaining patties and serve immediately with tartar sauce.
Most Helpful
I added one step to this which I think makes a big difference. Chill the cakes for an hour before frying. then they hold together perfectly! Thanks for a tasty recipe.
Outstanding recipe, someone suggested using salted cod. Nonsense. Cod was salted to preserve it and ship it. Real fresh cod was used in new england where fresh cod was plentiful, where these recipe originated. To use salted cod it must be soaked for many hours in water and the water changed several times till all the salt is removed and your left with cod thats been through the ringer. Salted cod was great back in the day when there was no refrigeration, but in the 21 century iqf cod is the way to go.
Use salt cod , its the authentic thing , not Fresh !