Coctel De Camaron (Mexican Shrimp Cocktail)
Jesstra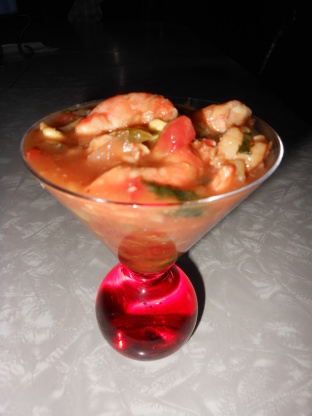 This one of my favorites for those hot summer days.

Amazing. Recipe is wonderful. I soaked the shrimp in lemon juice for 5 minutes before steaming. I also soaked the avocado in the juice of two limes and one lemon while I prepped all the other ingredients. I then simply added the avocado with the lemon and lime juice to the other ingredients.
* are optional items.
Mix all items together in a glass bowl or other non-reactive container.
Chill for 2 hours.
Serve in glass with lime wedges.