These are great little no bake coconut candies-cookies filled with chocolate.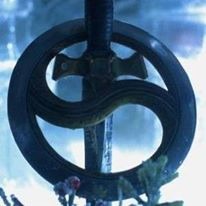 I made these to add to my goodie tray for Christmas. They had a very unique flavor and we really enjoyed them. Just for my personal preference, I'll probably use milk chocolate when I make these again. They were super easy and were done very quickly.
Melt butter in saucepan.
Remove from heat.
Add coconut and sugar.
Shape into balls.
Place on cookie sheet.
Make a slight indentation in each one.
Melt chocolate, fill indentations.
Chill until firm.