Coconut Tres Leches Hot Chocolate
Annacia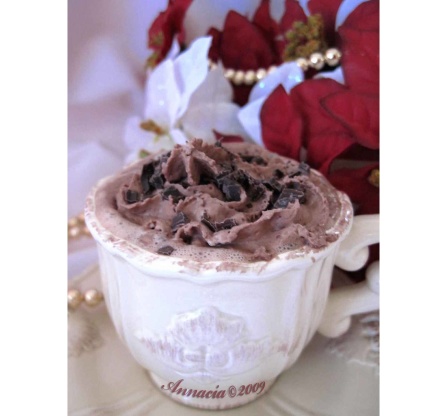 Rich tasting and so delish! Adapted from Better Homes & Gardens magazine. This was entered in the Hot Drinks catagory by Aubrey Shaner from Orem, Ut., and won $400!

Even with my trimmed down subs this was outstanding. Here's the rundown: for the coconut milk I used Recipe #187372 and for the sweetened condensed milk I used Recipe #319169. I saved so much fat and calories by using the subs that I didn't have a second thought about using chocolate whipped cream and 1/10 of an ounce of chocolate shavings. Oh happy day :D
In a medium saucepan combine the low fat milk, coconut milk, and sweetened condensed milk. Bring to a simmer over medium low heat, stirring occasionally. Whisk in cocoa powder until well combined.
Remove from heat and stir in the vanilla. You may add more sugar if desired.
Serve in mugs topped with the whipped cream and chocolate shavings if desired. Enjoy!