Calee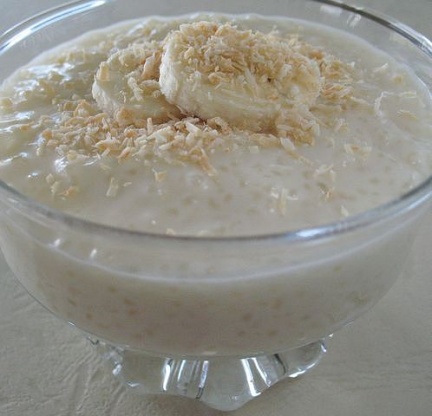 Cooling time about 3 hours

Top Review by Calee
This is very good tapioca pudding. I love the addition of the coconut milk followed the recipe except I didn`t have any pineapple so I topped it with sliced bananas. The toasted coconut is very nice topping as well. It wasn`t overly sweet which is a good thing. Thanks Charlotte J for a great recipe and one that we will make again!
In a medium saucepan, lightly beat egg.
Add coconut milk, milk, sugar, and tapioca, whisk to combine.
Set aside, at least 5 minutes, until tapioca is slightly softened.
Stirring constantly, bring mixture to a boil over medium heat, stir in vanilla.
Transfer mixture to a bowl, cover with plastic wrap.
Let cool until no longer hot, about 30 minutes.
Refrigerate until cold, 2 to 3 hours (or up to 3 days).
Meanwhile, preheat oven to 350 degrees.
Spread coconut in a single layer on a rimmed baking sheet.
Toast, tossing once or twice, until golden, 10 to 15 minutes, let cool.
Just before serving, whisk pudding to loosen.
Divide among four serving glasses or dishes.
Top with pineapple and toasted coconut.