Hwin5168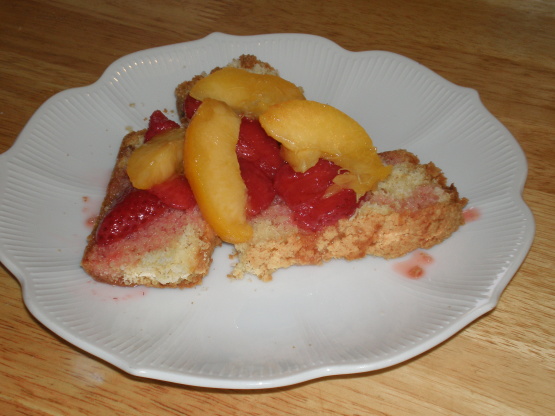 The coconut provides a new twist on traditional shortcakes. Serve with ice cream (vanilla or coconut) and your favorite fruit (strawberries, blueberries, or spiced peaches).

This is great! I made it exactly as written, except for the fact I had to cook it a few extra minutes. A toothpick still didn't come out cleanly, but I was afraid I'd burn it if I cooked it too long. Anyway, it is AMAZING. It is so much better than plain shortcake. I am definitely making this one again! Made for "Please Review My Recipe"
Preheat oven to 325°F
Butter and flour 9-inch-diameter cake pan with 2-inch-high sides.
Finely grind first 4 ingredients in processor.
Using electric mixer, beat sugar and butter in large bowl to blend. Beat in eggs 1 at a time. Beat in extract.
Stir in dry ingredients alternately with cream.
Spoon batter into pan. Bake until tester inserted into center of cake comes out clean, about 45 minutes.
Cool cake in pan on rack 10 minutes. Run small sharp knife around pan sides to loosen cake. Turn out onto rack; cool completely.
Cut cake into 6 wedges. Serve with your favorite fruit, ice cream and/or whipped cream.