Coconut Rice (nasi Lemak)
awalde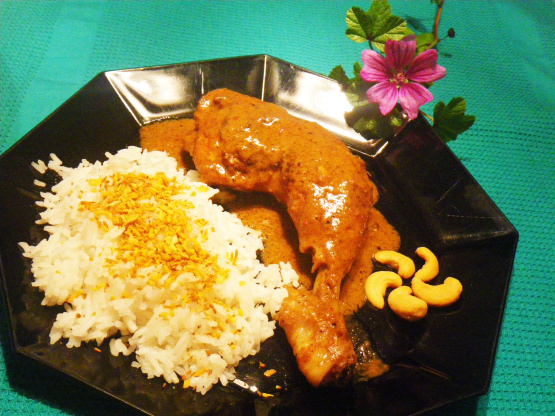 I usually serve this fluffy, fragrant rice with Malaysian chicken curry - absolute heaven!

Top Review by awalde
Tasty rice: I didn't have at home the pandang leaves, but I used 2 sweet basil and 3 curry leaves istead. I used water instead of chicken stock.
The roasted spices make this rice relly very special.
We had our nasi lemak with my recipe of "Recipe #440588".
Combine stock, coconut milk, pandan leaves, garlic powder and salt in a saucepan.
Simmer over low heat.
In the meantime dry fry dessicated coconut with the spices until lightly browned.
I usually cook the rice with the stock in a rice cooker but you can cook it in the same saucepan (covered) for about 20 minutes or until all liquid is absorbed.
Add the dessicated coconut and mix well before serving.
May serve with Malaysian Chicken Curry.