LizCl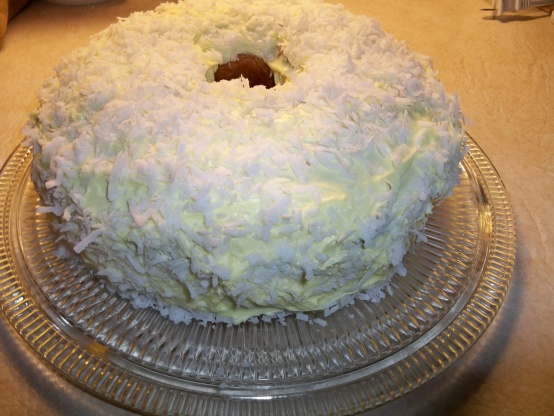 A coconut lover's cake. Easy to make and it can also be frosted with a coconut icing.
Combine cake mix, pudding mix, eggs, water, and oil in large bowl. Blend, then beat at medium speed with electric mixer for 2 minutes. Stir coconut into batter.
Pour into a greased and floured tube or Bundt pan. Bake at 350 degrees for 50-55 minutes. Cool.
Can also be baked as a layer cake in 2 greased and floured 9 inch pans for 27-32 minutes.
Frosting:.
Combine pineapple and pudding and fold frozen whipped topping into pineapple pudding mixture.
Add coconut and nuts.