Dorel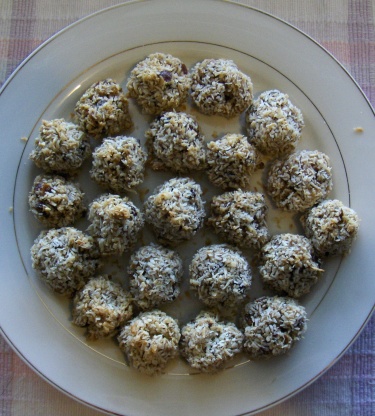 This recipe was in a box of loose recipes I'd cut out of magazines and newspapers. I'm posting it here so it won't get lost.UPDATE: Made these and they are delicious. I used the food processor to chop up pecans. I used coconut to thicken the batter so I could make them into balls and then roll them in coconut. I set the oven at 265° and baked for 30 min. I will bake for 25 min. next time so they will be softer.
Mix all ingredients except coconut.
Thicken with coconut and roll into balls.
Place on parchment paper or lightly greased cookie sheet.
Cook 30 minutes in slow oven, 250°-275°.
Makes approximately 18-20.