Coconut Pecan Squares-No Bake
Diana 2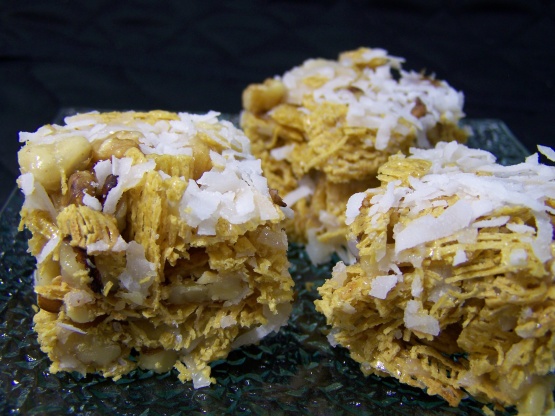 Here's a quick recipe your kids or scout troup can make for a yummy treat!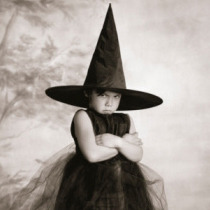 These take no time at all to whip together. The hardest part is waiting the hour before you can try them. There was no mention of what to do with the confectioners' sugar, so I mixed it in with the butter and syrup. Seemed to work just fine. These are extremely sweet and very sticky. Probably why you suggest to cut them into small pieces. I'm sure kids would devour them, however they were just a little over the top for us Old Fogies. :)Honoured to make this as a "Thank You" for voting for Lawrencetown, Nova Scotia in the 2010 Kraft Hockeyville Competition.
In a small saucepan melt butter over low heat.
Mix in the corn syrup and mix well.
Remove from heat and set aside.
In a large bowl combine the Chex cereal, pecans and coconut.
Mix and drizzle the butter mixture over the cereal mixture, tossing as you pour.
Line a 13x9x2 inch pan with aluminum foil.
Press the cereal mixture into the pan.
Cover and chill in the refrigerator for 1 hour.
Dust with powdered/confectioners sugar.
Cut into small squares.