Top a chocolate cake with this rich German frosting! Posted for tour 2005 from mikibone.com
Directions
Mix milk, sugar, butter, egg yolks and vanilla in a large saucepan. Cook and stir on medium heat about 12 minutes or until thickened and golden brown.
Remove from heat and stir in coconut and pecans.
Cool to room temperature and of spreading consistency.
Most Helpful
This is amazing! Came out perfect!!!<br/>For people wondering about why your eggs are cooking, dont forget to separate the egg yolks for the eggs!!!! You only use the yolks!!!<br/><br/>I changed this a little bit and Im in heaven. I too used sweetended condensed milk instead of evaporated, and i used half brown sugar and half granulated. it cooked up in about 5 mins with my gas stove. I added in pecans and coconut and its to die for!! VERY EASY TO MAKE!!!
Made this for my moms german chocolate cake, and the icing turned out perfect, no problems! She loved it! Thanks!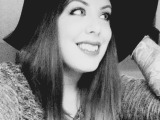 *RECEIVED RAVE REVIEWS* I made German Chocolate Cupcakes for my nephew's open house. I came across this recipe in my search for a filling. The only thing I did differently was that I put 1/2 of the Coconut & Pecans into a food processor and pulsed several times. I thought this would make it easier to go through the tip for filling. I think it did somehow make the flavor even better though. :-) Friends and family asked if I had any spare. LOL. This will be a keeper!!