Coconut Oatmeal Raisin Cookies
sprue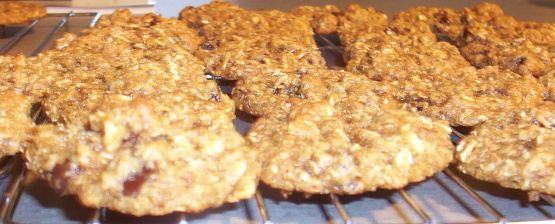 A happy accident! Making cookies for a family party, I didn't have enough coconut, so I substituted some raisins. The results were so good the family still asks for them, including my father-in-law. He doesn't even like coconut!

A really great cookie! These are very soft and delicious. I used white flour and substituted rasins with walnuts. Yum Yum Yum
In large mixing bowl, cream butter, sugar, and eggs. Add vanilla.
In medium bowl, mix flour, baking powder, baking soda, and salt.
Add the dry to the wet and mix well.
Add oatmeal, coconut, and raisins and mix by hand.
Drop by one inch rounds onto cookie sheets.
Bake 375 degrees for 9-12 minutes.