KHan0702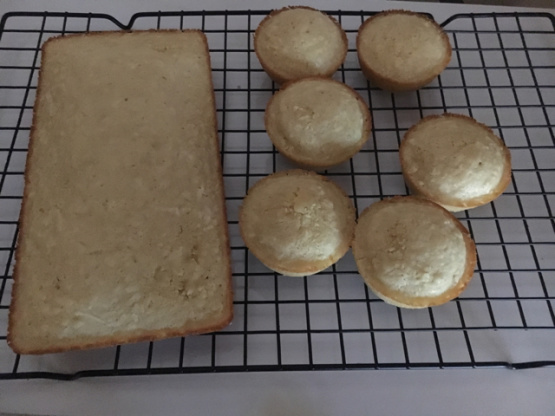 I enjoy these muffins when in mood for coconut.

This is a very good tasting muffin, fast and easy to prepare. My tin was smaller so I got 10 muffins; with this in mind I reduced the baking time by only 3 minutes. Charishma thank you for this great recipe. Now I must hide three for DH or there will be none left after the kids come home from school!
Beat egg in a bowl.
Add milk, oil and essence and blend all well together.
Stir in the dry ingredients.
Mix well.
Spoon into muffin pans.
Bake at 180C (356 F) for 25 minutes.
Remove from oven and allow to cool on a wire rack.
Serve.