Prep 10 mins
Cook 25 mins

A recipe adapted from Chatelaine Food Express Quickies 2
Directions
Heat oi with shredded coconut and stir until golden (about 1 minute).
Add finely chopped onion and for for 1 minute.
Stir in rice and broth or coconut milk and water and salt; bring to a boil, cover and simmer until tender (about 20 to 25 minutes); drain.
Stir in mango and cilantro or basil or mint and serve.
Reviews
Most Helpful
I made this twice, and it was good when using chicken broth. But when I made it a second time and used coconut milk and water (for the liquid), it was superb. And the mango really gave it a great tropical touch. Thank you for sharing your recipe, Dreamer in Ontario. Made for ZWT #9 (SE Asia).

Excellent! What a great blend of flavors! I could have eaten the rice all by itself for dinner. It was easy to prepare, too. Thank you for posting! Made for the Soup-A-Stars during ZWT9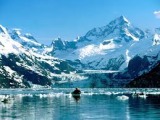 Delicious, what a find! After watching a 1-minute YouTube video by Chef Allen Susser, I tackled my fresh mango without a single swear word - history was made! I used a can of coconut milk to which I added a can of coconut water (figuring I should get fresh supplies anyway) and topped off the little bit remaining to 4 cups with water. Oh, so mellow! Served with Orange Scented Beef Stir-Fry, a very nice pairing even if different cuisines. Straight to my Best of 2014 and A1 Rotation cookbooks! Made for Best of 2013 based on LifeIsGood's recommendation.