jrusk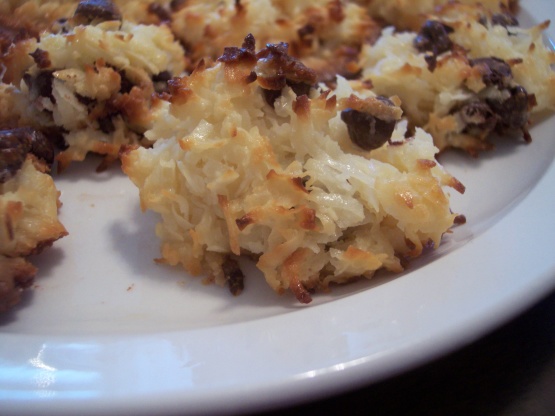 Chocolate chip coconut cookies.

I just made these and they're so good and easy- never liked fussing with the longer version of macaroons. I used the whole can of condensed milk,added a little extra coconut and baked for 12 minutes. Thanks for one of my easiet Christmas cookies!
Preheat oven 350°F.
Combine the coconut and the milk, stir in the vanilla, and chocolate chips; mix well.
Drop by teaspoonfuls 1 inch apart on greased cookie sheet.
Bake 10 minutes or until light brown; remove at once and cool.