Olive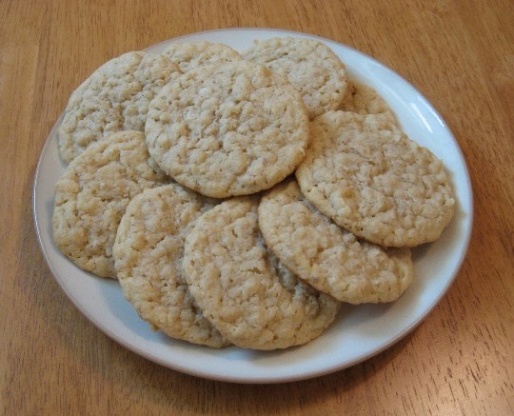 Every time I make this cookie, I think of my Grandpa. It was his favorite cookie. He loved anything with coconut. I think I got this recipe out of an old church cookbook. I have made this cookie for nearly 30 years. I'm not sure of the amount of cookies this recipe makes. I never really count them. I think I can get about 3 dozen. It all depends on how much cookie dough you drop off of your spoon.
Preheat oven to 350 degrees Fahrenheit.
In a large mixing bowl, cream Crisco shortening, butter, both sugars, vanilla, and eggs. Mix well.
Stir in flour, baking soda, baking powder, and salt. Mix well.
Stir in oats and coconut.
Drop by teaspoonfuls on a parchment lined cookie sheet.
Bake about 9 to 10 minutes.
Remove cookies from baking sheet.
Cool on wire racks.