skat5762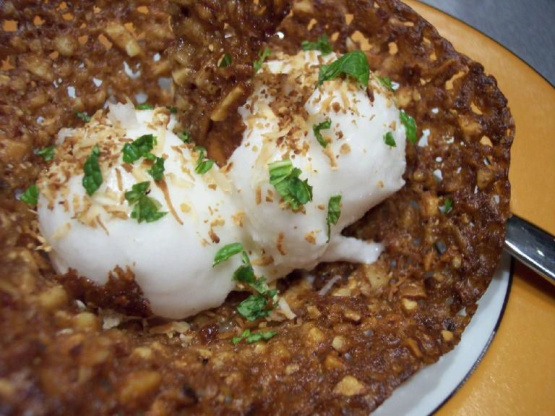 From 125 Best Ice Cream Recipes. I served this in an almond tuile cup, with a pinapple wine syrup, toasted almonds, and mint.
Combine coconut water and sugar in small saucepan over low heat; stir until sugar dissolves.
Remove from heat, and allow to cool completely.
Stir in the coconut milk and lime juice; cover and refrigerate until cold.
Stir the chilled mixture, then freeze in ice cream maker according to manufacturer's instructions.
For a firmer sorbet, transfer to freezer-safe container, and freeze at least 2 hours.