I LOVE coconut ice cream and gelato and was so pleased to have had a friend give this recipe to me. Most of the time, I leave the sweetened flaked coconut out since I don't particularly care for the added texture, but that's just me. My friend who makes this all of the time uses a sweetened flaked coconut that is found in the freezer section of the supermarket and says that the taste is better. Experiment and enjoy! :)
Directions
Combine everything except the flaked coconut.
Put in ice cream maker and prepare according to manufacturer's instructions.
Add flakes 5 minutes before ice cream is ready, if desired.
Note: This recipe could either be made up as ice cream or a gelato. If you use whole milk, you will get ice cream. If you exchange the heavy cream for whole milk (so the entire recipe uses 2 1/2 cups of milk), you have gelato. If you use a low-fat milk with the heavy cream, you get something in between.
Most Helpful
Yummy! I made as directed with the ingredients listed and also added 1 tsp each of coconut and vanilla extract to packed it full of flavor. I used my ice cream maker and got ice cream. Without the machine I would have gotten gelato as gelato is made with less air. This is so simple to make and it's fun to eat in a waffle cone. Next time I'll fill popsicle molds with the softened ice cream and freeze them for individual treats. Thanks for sharing the recipe. :)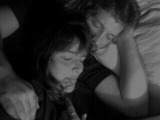 Super! I did toast the coconut and only used 1 cup total. It was sweet and rich and wonderful! Thanks for posting!

I forgot to give it 5 stars with my review