Coconut Flour Banana Bread (Gaps)
Miri C.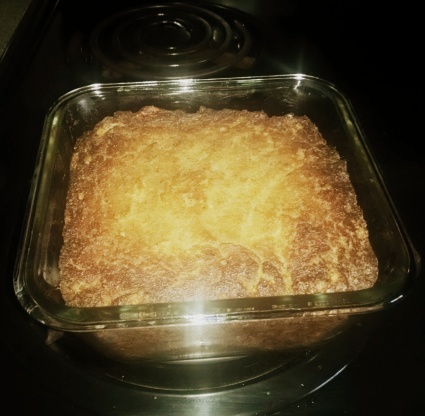 Yummy and easy, gaps and paleo friendly. You can skip the honey if you bananas are sweet enough or add more to taste Sub walnuts for pecans or add dark chocolate chips
A beautiful recipe. I followed it exactly, except for an addition of 1 tsp of apple cider vinegar. A person wouldn't know that this was grain-free unless told. Fluffy and moist. This will be a regular in our household. We are going to have some for breakfast tomorrow to make banana bread French toast! Thank you so much for this great recipe!
Whisk dry ingredients, stir in all wet until smooth.
Stir in nut or whatever you choose.
Put in a greased loaf pan
Bake at 350 for 50-75 minutes. Cover with foil after 50 minutes.
Cool on a rack completely before eating, a must for texture and flavor.