Karen..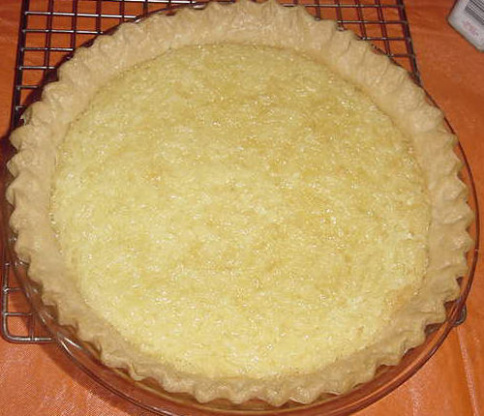 This was very good, just not what I was expecting. I know it sounds strange, but this has a little too much coconut and not enough custard. The taste was good, but I found the texture too dry. Usually, lots of coconut is a good thing...I just think in this case, it was over-powering. Thanks for sharing the recipe...I will play with it a bit.
Pre-heat oven to 375 degrees.
Prepare basic pie crust and line a pie plate.
Set aside.
In a large glass bowl melt the butter in the microwave.
Mix together the eggs, buttermilk, sugar, vanilla and coconut.
Whisk egg mixture into the melted butter.
Pour into the unbaked pie crust.
Bake for 10 minutes at 375 degrees, reduce heat to 300 degrees and continue to bake for 35 minutes or until the middle is set.