socholy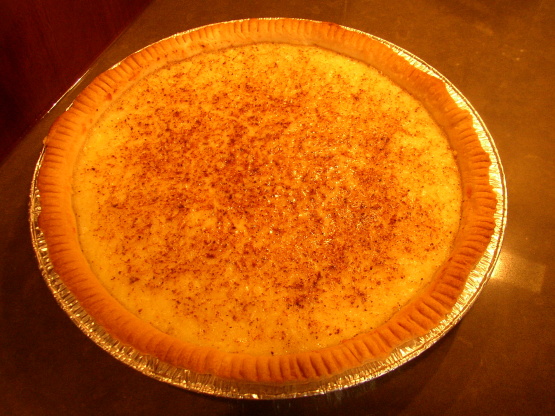 This is an old recipe from my aunt. it is important to strain the custard! if you do this, I guarantee you will never have a "watery" pie! If you want to save some calories, you can always make the custard in a pie pan and bake it in a "bain-marie".
Beat eggs slightly and add sugar and salt. Add milk and vanilla.
Strain custard; discard solids. Add coconut, and pour into unbaked pieshell (9-10 inches) and sprinkle with nutmeg.
Bake at 450 for 10 minutes, then 350 for 20 minutes.