You can almost taste it!
Make and share this Coconut Custard Latte recipe from Food.com.
1⁄4 ounce vanilla-flavored syrup
1⁄2 ounce coconut syrup
1 fluid ounce espresso
steamed milk
Directions
Combine ingredients in a 12 oz cup.
Mix well.
Reviews
Most Helpful
Very tasty! I used French vanilla syrup (was out of the regular vanilla flavor) and added a bit more as suggested by Mandy. Hit the spot on a cool morning.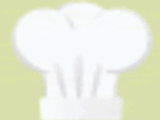 I made this as directed and it was nice but I did find that the flavours were very subtle though, only just distinguishable. I will make this again but will increase the amount of syrup used next time by a touch! Thanks Bev!