Starlita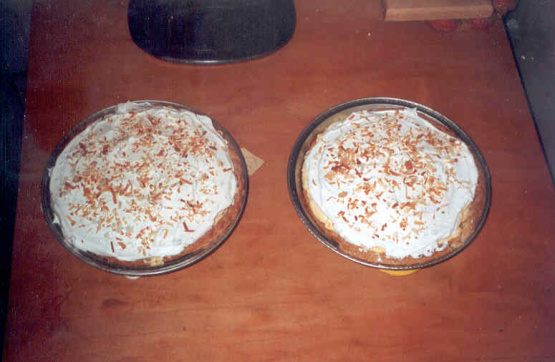 Rich and "dreamy" coconut cream pie, better than any other I have ever tried. Want to make it even richer, try chocolate pudding. Killer!

This was great! Sugar free instant pudding works perfectly.
Prepare and bake pie shell.
Toast 1 1/4 cup coconut in the oven until lightly browned.
Whip together pudding, dream whip and half and half together in a large mixing bowl, mixture will be quite thick.
Stir in vanilla and 1 cup coconut and 1/2 cup toasted coconut.
Pour into prepared and cooled pie shell.
Stir 1/2 cup toasted coconut into cool whip and frost pie.
Sprinkle with remaining 1/4 cup toasted coconut.
Refrigerate until serving.